Faculty tries to improve on state scores
  Teachers are trying to improve on state test scores again this year, but much of what they are doing seems to be working. Some state scores showed dramatic improvement last year with a 30 percent increase in advanced and proficient students in English and a 20 percent increase in math.
  "That goes back to how much time and energy teachers prepare students for state tests," principal Randy Luebbert said.
  To get ready for test teachers generally get students ready through their curriculum for EOC test and ACT prep days and generally through the curriculum Laura Cooke said
  Last year, Algebra 1 had 79 percent of their students score proficient or advanced. That was up from 59 percent the year before.
  "I was pleased with the overall scores," Algebra 1 teacher Jowell Roellig said. "I was proud of the 35 students that scored advanced."
  While scores have improved, there is still room for improvement on the Algebra I EOC.
  "Until all students are proficient and advanced improvements can be made," Roellig said.
  The Biology 1 EOC scores were up as well as they climbed to 66 percent of students in the proficient to advanced range. That score is up from 46 percent.
  "Even basic is good because – to the state – that is grade level, so advanced and proficient is amazing," Luebbert said.
  English was up to 81 percent of students who scored proficient or advanced on the test, which was an increase from 51 percent.
  "The scores were great, I was very impressed," English teacher Shanda Miller said
 There are no government scores available at this time.
   "We are hitting the requirements and getting the memorization down," Steenburgen said. "We never want to be below average."
  Principal Randy Luebbert was pleased with the EOC scores, especially in math and English. The ACT scores, though, were not as spectacular. The average score at WHS was an 18 last school year with the previous average being a 20.2.
"We have taken kids to speakers at St. Ann for ACT tips. A lot of teachers have questions that help throughout their curriculum. ACT prep is also major in classes to prepare them," Counselor Laura Cooke said.
 Last school year was the first year every junior in Missouri was mandated to take the ACT as a state standardized test. Counselor Laura Cooke attributed the two-point decrease to that fact.
  Luebbert added that the ACT score average was down all around the state as well.
  "We are really proud of how our staff worked getting our students prepared for the standardized state tests," Luebbert said.
Leave a Comment
About the Writer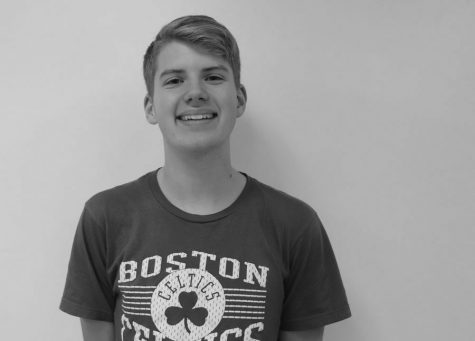 Ethan Schomburg, Web/Social Media Editor
Ethan Schomburg is a senior this year. This is his third year as part of the Warsaw journalism department. He is in math club, speech team, and plays golf...