Let's Get Technical
Android or iOS? Which should you buy?
  With the recent release of the iPhone 7 and Google's Pixel devices, those looking for a new phone are now faced with a question: iOS or Android?
  2016 has been a great year for Android lovers like myself, with products from Samsung, LG, HTC and more releasing earlier this year running what was Android's latest version, Marshmallow.
  They brought all of the great features of Marshmallow, such as better security and speed increases, as well as many manufacturer exclusive features such as HTC's Boomsound speakers and Samsung's Edge display on the Galaxy S7 Edge and the late Galaxy Note 7.
  Not everything has been great for Android this year though, as just recently the Note 7 has been officially discontinued by Samsung and banned from all flights by the FAA due to it being a fire hazard because of its battery defects. Samsung urges Note 7 owners to now power off and return their devices for a replacement phone of their choice or a full refund.
  Despite all of these great phones already, Google has just released the Pixel and Pixel XL, the best Android has to offer to date. Google's biggest claim with these devices is that the camera is the best on the market, citing the phones' scores from DxO Mark, the leader in camera quality review. DxO Mark gave these cameras a score of 89, three points higher than the iPhone 7 plus, the next best smartphone camera on their site. Having used a very similar camera on the Pixel's predecessor, the Nexus 6P, I can confirm that this camera is the best on the market.
  Google has also added their new Google Assistant to these phones with Android 7.1 Nougat. The Google Assistant is meant to compete with Siri on Apple devices, but with a few extra features like being present to give assistance in Google Allo, Google's new messaging app. Google Allo is the only way to access the Assistant without a Pixel device, which has upset me as I really want to try it, and Google promised earlier this year that it would be added to Nexus phones like my own.
   Apple of course has their new iPhone offerings, the iPhone 7 and 7 plus, this year, and though the Android side has many great offerings, these phones are not to be taken lightly. Both models are sporting faster internals this time around and waterproofing. The iPhone 7 plus is also sporting a dual camera set-up, sharing the same main camera as its smaller sibling, but adding a telephoto lens to allow for a much better true optical zoom, something few smartphones have.
  The iOS side has also seen its fair share of complaints, mostly due to the absence of the headphone jack in favor of lightning or wireless accessories. Apple has also removed the physical home button from its new devices, putting a non-clickable capacitive home button in its place.  
  I personally feel like Android has won the year in terms of smartphone quality due to the smaller amount of complaints from consumers outside of the Note 7 recall. This could still change as the Pixel has not had time to be properly tested for flaws yet, but from the looks of it, the Pixel should only boost the Android brand.
Leave a Comment
About the Contributor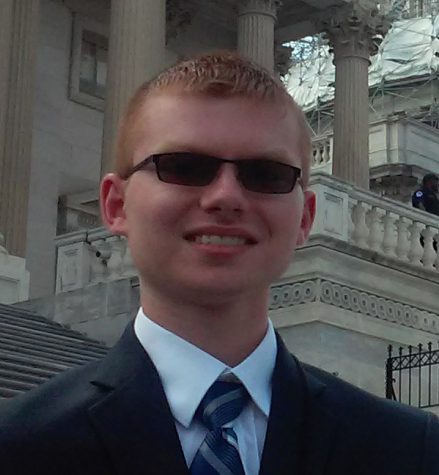 Jonathan Petesch, Web/Social Media Editor
Jonathan Petesch is a senior at WHS this year and this is his first year writing for The Wildcat. Jonathan is involved in NHS where he is the treasurer,...