Artist Corner: Ashlyn Yoder
Musician finds joy through her art
  Pure joy is the expression on senior Ashlyn Yoder's face as she goes through daily warm-ups with her fellow student musicians.
 "I have always loved singing, even from a young age. Just ask my brothers, I would sing in the car all the time," Yoder said.
Yoder has been inspired by music since she was a little girl.
 "Music is all emotion, it represents happiness, sadness, and everything in between," she said.  "I am mostly inspired by Mozart because he was so passionate about his music and didn't conform to society."
    Yoder plays a few instruments as well.
  "I've been playing the piano since I was seven, with lessons in the summer until I was twelve. I also took lessons with the violin, fiddle, and guitar when I was younger," she said.
  She said that she enjoys performing as well as singing,
  "It stretches my boundaries of what I'm comfortable with and helps me build confidence," she said.
  Yoder has been part of many performances on the WHS stage, including concerts and the musical "Annie."
  "My favorite performance I've been part of was the last night of 'Annie' because the cast had such a fun time and we really went all out for the final performance," Yoder said.
While this is her final year in high school vocal music, Yoder is going to be the female lead of the musical, "Oklahoma".
  She has been involved in Madrigal all four years of high school.  
  "In the past year, I have seen Ashlyn develop as a singer.  She has overcome so many obstacles, primarily  stage fright," said music instructor Deanna Schockmann.
   Yoder has her inspirations, but she also inspires other people in her class.
  " I look up to her because of her calm personality and how she is always trying to make people happy," junior Madison Rozell said.
    " I am inspired by her because of her outstanding work ethic. It's always 100 percent," Schockmann said.
  Even though Yoder loves to sing and perform, she will not be using her arts in her future very much. She plans to earn a degree in both occupational therapy and equine sciences to eventually be able to operate her own therapeutic riding center.
  "Although my future job doesn't have much to do with music I plan on staying very active in music throughout college and the rest of my life," she said.  "Music is so much a part of me I can't imagine a future without it. I listen to and/or create music every day, providing me with a creative and emotional outlet, enabling me stay mentally healthy," Yoder said.
Leave a Comment
About the Contributor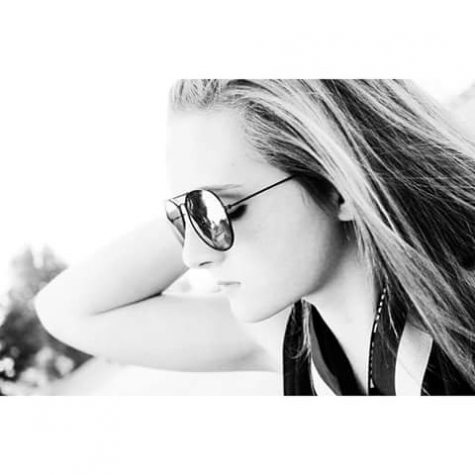 Ciara Cooper, Staff Writer
Ciara Cooper is a sophomore at Warsaw High. She is involved in cheerleading, pep club, journalism, and track. This is her first year in journalism. Her...