Faculty encourages student choice in reading
  Students are accessing books that interest them with more ease as English teachers encourage students to increase how much they read.
  The library underwent a reorganization at the end of the last school year.  Librarian Lori Allen had students help separate books by genre at the end of the year.
  "This seems easy, but most books can fit under numerous genres.  Our task was to figure out which genre would be the best location for the book," Allen said.
  Allen took the process a step further by including non-fiction books in the genre separation.
  "I'm hoping for some crossover reading," Allen said.
  This year, every English teacher has been pushing students to read as much as they can, even more than their regular curriculum requires. English teachers are making students keep a reading log after they read.
"The more you read, the more fluent you will be at reading and the more academically successful you will be," Allen said.
  "We keep a reading log and discuss about what they read," said English teacher Nathan Hopkins.
 The thought of reading outside of class can be very boring to some students.
  "There is less of a motivation to read when we get to high school," junior Dallas Larsen said.
  Students are often busy doing something else, whether it's playing sports or having after school activities.  Many students participate in extracurricular activities and can never find the time to read.
  "We have less time because of our classes and extra activities at school," sophomore Taylor Bunch said.
  This summer, Allen entered a new location for each book in the computer.
  "Arranging by genre allows students to find what they want to read more easily and quickly.  It encourages peer to peer book recommendations and conversations. It helps less confident, less experienced readers select books from a smaller area," Allen said.
  Allen said she is still getting used to it but it's much easier to find the books kids want.
  "I will help any kid find a book they would enjoy," Allen said.
  "With over 13,000 books in the library this was quite an undertaking  I couldn't have pulled it off without the hours of effort from both students and teachers," she said.
  Lots of students find the new setup much easier to find the books.
  "I like the new set up, it is much easier to find what you want," sophomore Tyler Kirk said.
Leave a Comment
About the Contributor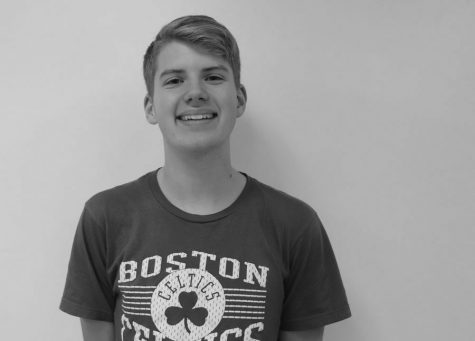 Ethan Schomburg, Web/Social Media Editor
Ethan Schomburg is a senior this year. This is his third year as part of the Warsaw journalism department. He is in math club, speech team, and plays golf...