Beyond the gridiron: Football team builds character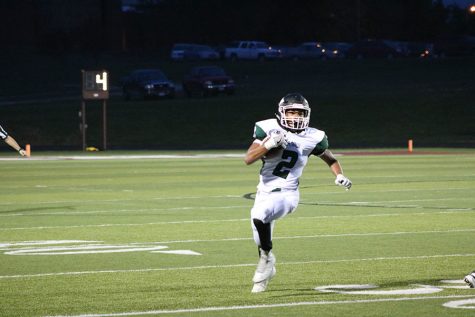 Though they face many tough opponents during the fall season, the football team has found ways to improve off of the field. Head coach Paul Thomas has set a goal to build up the characters in his athletes.
   "We're trying to be really respectful of others and be more disciplined," Thomas said.
  Thomas requires his players to respond with "yes ma'am," "no ma'am," "yes sir," or "no sir" when spoken to.
   Off the field, junior wide receiver/cornerback Jayden Schepker and senior wide receiver/defensive back Drue Hammond have been working towards Thomas's goal.
  "At school, we try to stop people from being bullied, and take charge of our school," Schepker said.
  Players are trying to be leaders in their school and change the school culture.
   "We are more proud to be a 'football player' than working together as a team. This is the exact reason we are an 0-6 team," Hammond said.
   "We preach a saying, "change the culture." We need to focus more on school and more on each other than one another. We have a bad attitude and that needs to change, not just throughout sports but throughout the school," Hammond said.
  Players have struggled to keep their heads up amidst tough losses.
   "The hardest loss to me was Clinton because I knew most of them, and it just hurt," Schepker said. "I bounced back by trying my hardest to give 100 percent effort."
   "I've taken every single game we've lost hard because there was not one team we have faced that should have beat us," Hammond said. "It's very hard to build yourself back up whenever your team gives up all hope and all you can do is try to get them to keep their heads up."
   On the field, Schepker, sophomore wide receiver/free safety Dalton Nickles, and Hammond have been working toward improving the record of 0-6. Schepker said the team needs to work on completing their drives to the end zone.
   "We have been working hard to improve our record," Schepker said. "We have the skills to do it. We just need to finish drives that kill us."
  Players are trying to improve themselves on the field where the character work continues.
   "We've been picking each other up when we're down," Nickles said. "We're working on discipline, work ethic, making it to practice on time, and trying to do the right thing."
 Relationships are also a big part of the team atmosphere coaches and team leaders are trying to create.
   "The team has been bonding more," Hammond said. "But instead of putting each other down when we make a mistake, we pick each other up."
   The team currently has a record of 0-6, with losses to Versailles, Clinton, Cole Camp, California, Eldon and Osage.
Leave a Comment
About the Contributor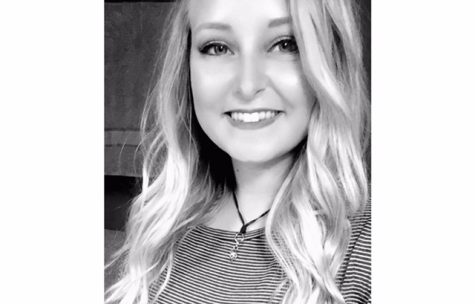 Makayla Mais, Editor-In-Chief
Makayla Mais is a senior at Warsaw High School and this is her third year in journalism. This is her second year serving as editor-in-chief. She is currently...