Featured Players
Athletes shine in golf, baseball and track
Senior shows his determination for golf   
  Senior Justin Jachetta-Whitmire loves to golf and is a leader on the team.
  "Justin started the game last year, and has worked really really hard," Golf coach Bob Foster said.
Jachetta-Whitmire has played golf for two years now, but shows his love for the sport through how hard he practices.
   "Justin is a really hard worker in golf," Foster said.
  Jachetta-Whitmire plans on trying to walk on the golf team at University of Central Missouri after high school. Jachetta-Whitmire also shows good team leadership and tries to motivate his team mates.
  "I try to encourage my teammates, and tell them what they can work on." Jachetta-Whitmire said.
 "My goals are just to do the best that I can do and get the lowest score possible." Jachetta-Whitmire said.
  Jachetta-Whitmire's strongest skill in golf is his fair game, with his five iron.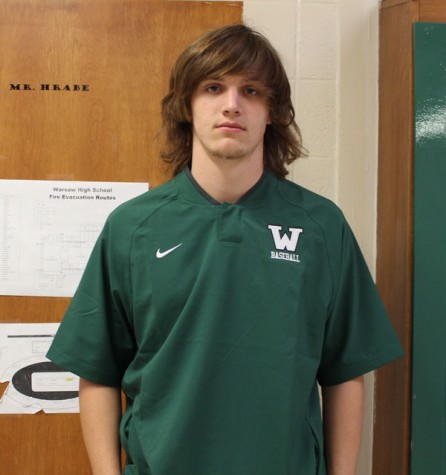 Sophomore continues his love for baseball
  Sophomore pitcher Cash Miller has shown his leadership skills on the baseball team.
  Miller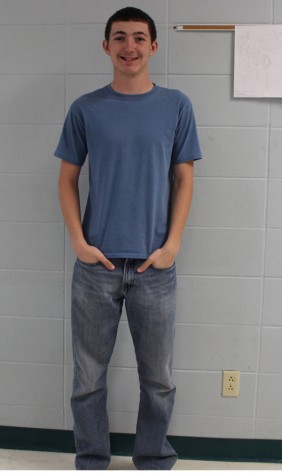 has strong leadership skills and is starting varsity pitcher.
  "Cash is one of our top pitchers, has good experience," baseball coach Jason Ollison said.
  "I chose him as featured player because his leadership is important," Ollison said.
  Miller tries to help his teammates by showing players with less experience how to improve.
  Miller has played baseball for 12 years now, and plans on playing for the rest of high school, and is going try to play in college.
  "My goals are to try to get better every season and try to make it to college," Miller said.
  Sophomore and junior work towards running goals
  Junior Ashlee Kuykendall and sophomore Dallas Larsen are highly-respected track athletes because of their determination and hard-working spirit.
  "Ashlee and Dallas are hard workers, and good kids. They're dedicated running, they run all year round," Track coach Cody Morgan said.
  "They want to be good," Morgan said.
  Both Larsen and Kuykendall have been working on running for quite some time now and they both plan on running throughout high school. Both of them show determination to their beloved sport.
  Kuykendall runs the 4×8, the 4×4, the mile, and at some meets the 800, or the two mile. At track meets, Larsen runs the 4×8, the mile, and the two mile.
 Both of Kuykendall and Larsen qualified for state this past fall for cross country.
   "I'm pretty determined, I get upset when I do bad." Kuykendall said.
  "My goal is to run under a six minute mile." Kuykendall said.
  The two runners also motivate their teammates who are also in track.
  "To keep my teammates pumped up I tell them inspirational stories," Larsen said.