Involved students stress the importance of being involved, share advantages
   Students who are involved often feel stressed, run ragged, and sometimes feel like they do not have time for anything such as their schoolwork or their friends and family. Being involved is a tough task, especially when colleges look at how well-rounded a student can be. Students such as junior Ashlyn Yoder and senior Rickie Branson have realized how tough this can be.
  "I miss out on a lot of things, like sleep, schoolwork can get overwhelming, and I don't have much time for hobbies," Yoder said. Yoder is involved in Madrigal, English club, pep club, student council, FFA, prom committee, A+ program, Evening Shade youth group, musicals, and is an audio/visual tech for her church.
  "You never have enough time to do homework, you learn to survive on little sleep, missing big school assignments, such as tests, and seldom having the opportunity for a lazy day," Branson said. Branson is involved in NHS, the United Methodist Church Ignite youth group, Madrigal, All-State Choir, track, cross country, math club, English club, student council, A+ program, art club, speech, FBLA, and the Benton County Homesteaders 4-H club, and takes several dual credit classes.
  According to sophomore Hannah Chapman, Yoder, and Branson, being involved has just as many benefits as it does disadvantages.
  "You meet new people and it looks great towards colleges, and you have the experience of being involved in the activity and you create cherishable memories," Chapman said. Chapman is involved in student council as the sophomore president, volleyball, club volleyball, cross country, basketball, track, FCA, band, FCCLA, speech, science club, English club, math club, pep club, FBLA, and also works at Sonic.
  "I get to meet a lot of people, have tons of cool experiences, and make memories I will never forget," Yoder said.
  "You never get bored, you always have a chance to hang out with friends, travel, and learn creative ways to sleep on a bus," Branson said.
  Chapman, Yoder, and Branson have found that being involved is important, and share how they balance out their activities and school to lend advice to any students who have considered getting involved.
  "You only get four years of high school once. You're only a teenager once and you should try to get involved. Life is short and you should want to experience everything you can get your hands on," Chapman said. "I keep a planner and jot down notes and events that I need to get done or finish. This helps me find and balance time for school and the event."
  "Being involved has taught me responsibility, required diligence, and pushed me to be the best I can be," Yoder said. "Always make sure you are willing to work extra hard to get everything done, prioritize everything, and have people who are willing to help you."
  "It allows you to bond with the people in your school, students and teachers alike. Being involved offers experiences you would not otherwise have in a college setting. I know that I will always love the memories I've made with so many different people and activities," Branson said. "I bring homework with me when possible, doing work early if I'm absent in a certain class days in a row, staying up late doing work, and coming in early to work with teachers. Staying organized, having a cellular hotspot and laptop, and coffee make everything a lot easier."
About the Writer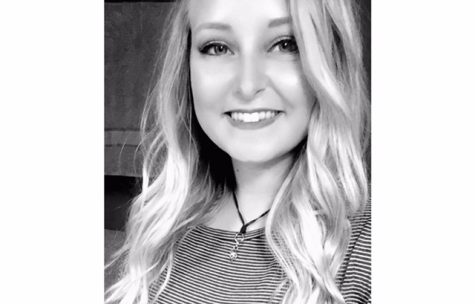 Makayla Mais, Editor-In-Chief
Makayla Mais is a senior at Warsaw High School and this is her third year in journalism. This is her second year serving as editor-in-chief. She is currently...