Players train hard to improve this season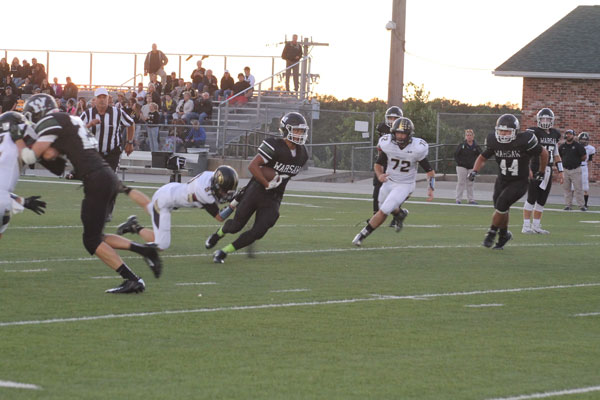 The football team is working hard to become stronger and better and also supporting each other.
  "We have been making the boys work really hard on blocking and tackling this year. We have a lot of kids on the team this year and I can see a lot of potential," head coach Paul Thomas said.
  Working and playing together has created bonds among the players.
  "Since my freshman year I have become a good leader, and I like it because I get to show people what I can do," senior wide receiver/cornerback Devon Parish said.
  Although the scores have not reflected on the team's hard work, the players continue to work hard and improve.
  "I have become stronger and faster since I have started playing football. The team has grown together as more of a family, and we have started to play with more fire. We are sometimes to hard on each other, or ourselves when we do something wrong, or if we lose a game. We have gotten better at not putting each other down but it's still a work in progress," junior tight end/ outside linebacker Wesley Carr said.