Senior players look back on high school career
As another basketball season  came to a close, some will see the court again, where six others will move on to another path in their lives. Among the six are senior point guard Tyler Dority, senior guard Randall Sherman, senior guard Lane England, senior forward Tommy Proctor, senior guard/forward Bailey Jelinek, and senior guard Joey Cooner.
Dority, Sherman, England, Proctor, Jelinek, and Cooner all have had big achievements throughout their high school career.
"I've had a lot of charges throughout my senior year," said Dority.
"I would have to say winning on this year's senior night (was a season highlight)," said Sherman. "It felt good to go out the right way."
"I would have to say participating in the win against Versailles," said Jelinek.
"I'm proud of sinking five three's in one quarter," said England.
"I'm proud of beating Osage in overtime," said Cooner.
Dority, Sherman, England, Jelinek, and Cooner agreed they will miss playing high school basketball.
"I will miss playing with friends," Dority said.
"The most I'll miss about it is just being able to play with the friends that I've had my whole life," Sherman said.
"I think I will miss playing with all of my best friends, and the bond we have all made together throughout this season," England said.
"I'll miss my friends," Jelinek said.
"I'll miss having fun with all of my teammates," Cooner said.
Going into the district tournament, the boys were the third seed and played in the first round. The game was Tuesday, Feb. 24.  The boys fell to Cole Camp.
The loss against Cole Camp ended the season, but the memories of the players' senior season will live on.
About the Contributor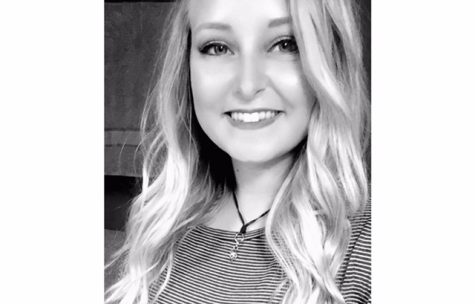 Makayla Mais, Editor-In-Chief
Makayla Mais is a senior at Warsaw High School and this is her third year in journalism. This is her second year serving as editor-in-chief. She is currently...