Warsaw coach inducted into hall of fame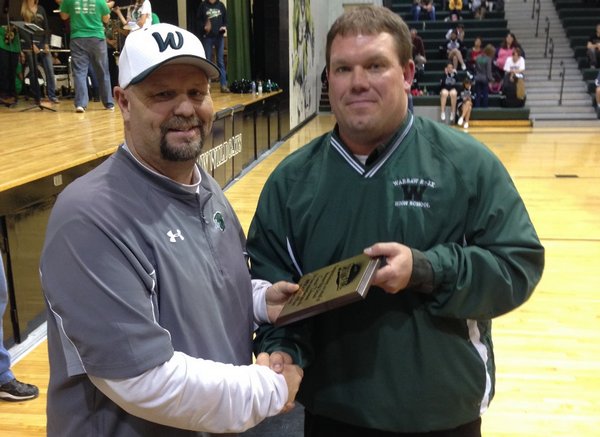 While WHS head football coach Paul Thomas has only finished his first season at Warsaw, his long coaching career has recently earned him statewide recognition.
Coach Thomas was inducted into the Missouri Football Association Hall of Fame. He was voted in by his peers and fellow coaches and then was voted in by the committee of coaches in the hall of fame.
"This is a very big honor to be voted into the coaches hall of fame because this award is not something that just happens every day," said WHS athletic director Billy Deleske.
Thomas has been a coach for thirty one years and was a head coach for twenty two of the thirty one years.  He has previously coached in Hannibal, Marshall, and, Marceline as the head football coach.
Coach Thomas was very humbled to receive this award.
"It is a great honor, and I am truly blessed, God has blessed me in so many ways and I wouldn't have received this award if it wasn't for my coaches and players."
Thomas is the second WHS football coach to receive such an honor. Randy Morrow was inducted into the Missouri Football Coaches Hall of Fame in 1997 and into the Missouri Sports Hall of Fame in 2011.