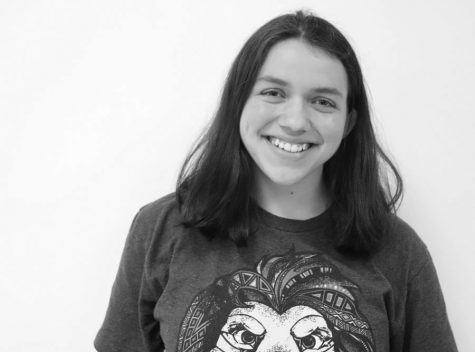 Sophomore Emmaleigh Kowal chose to join The Wildcat newspaper staff because of her love of reading and writing. This is her first year in a journalism course.
She will read most books, she isn't picky she will read any author, or publications. Some books she would finish in hours, others could take days.
She enjoys writing fiction, creating her own stories. She prefers to get stuff done ahead of time, but she is a bit of a procrastinator. She works well under pressure, but she can work in comfortable spaces.
She defines someone independent as "Someone who is independent doesn't have to be told what to do, someone who takes initiative to do the right thing without being told."
Kowal defines herself as a team player. She defines this as people who work well with others and take other's needs into their own consideration.
Her role models are her parents and herself, and she is motivated by her mom and dad. She likes fast paced music, spaghetti, and the Disney movie Lion King.
Kowal is the vice president of the FFA chapter, and if given a chance she would like to meet the founder of the FFA, Henry Groseclose.
Emmaleigh Kowal, Staff writer
Feb 04, 2019

Involved junior excels at karate, teaches at local dojo

(Story)

Jan 29, 2019

Archery team practices for competition

(Story/Media)

Jan 29, 2019

New memories formed as cheerleaders perform at Citrus Bowl

(Story)

Dec 18, 2018

It's time to be a knight

(Story)

Nov 27, 2018

Basketball season begins

(Story)

Nov 27, 2018

NHS includes new changes at Induction Ceremony

(Story)

Nov 27, 2018

A life full of music leads to accomplishment for junior

(Story)

Oct 23, 2018

Warsaw's NHS chapter grows by 14, makes plans for community outreach

(Story)

Oct 23, 2018

Football tradition remains strong at WHS

(Story)

Sep 25, 2018

Teacher-coaches split time between the classroom and the field

(Story/Media)