Seven qualify for sectional track meet
Seven Warsaw athletes will represent WHS at the sectional meet in Odessa on Sat. May 21.
At district, three records were broken and one athlete claimed district champion. Sophomore Angela Konopasek placed first in the 100M Hurdles with a time of 17.56. Both the boys 4x800M relay team and the boys 4x400M relay team both got second place and broke school records with the former having a time of 8:23.60 and the latter having a time of 3:36.08. The teams both consisted of senior Grant Chapman, sophomore Nate Banfield, and juniors George Montez and Cameron Seevers. Senior Grant Chapman placed second in 300M Hurdles with a time of 43.13. Freshman Tydavion Williams placed third in javelin with a distance of 42.99 meters breaking a school record. Senior Jillian Guiot placed second in javelin with a distance of 38.27 meters. Junior George Montez placed fourth in the 800M run with a time of 2:09.09.
At the conference meet on May 2, the boys 4x800M relay team and the boys 4x400M relay team both got first, with the former having a time of 8:46.81 and the latter having a time of 3:39.42. With this being said it was a cold day and Seevers believes that without the poor weather they could have helped them run even better.
"I do feel we could have ran a little better all around as we were tight and the weather wasn't preferred for running," Seevers said.
Montez also felt like it wasn't their best performance.
"I felt like both relay teams could have done a little bit better but when it's that cold you can't really do much and I'm kind of upset I didn't get first in the open 400m," Montez said.
Yet even though it was cold, athletes and their coach Cody Morgan have noticed their improvements.
"Everyone has improved a lot over the last three meets. We have really put forth some good efforts and got back great results," Morgan said.
Junior Ellie Murrell got second in shot put and did her personal best in discus with a distance of 21.91 meters at conference.
"I think improving my distance has been the hardest thing this season," Murrell said.
Freshman TyDavion Williams got second place in long jump. Williams also set a new school javelin record with a distance of 41.67 meters. He then later broke that same record at districts.
"I have improved a lot from last year and I'm really looking forward to my upper class years," Williams said.
Sophomore Angela Konopasek got fourth in the 100 meter hurdle with a distance of 18.61m and got fifth in the 300 meter hurdle with a distance of 56.56 meters at conference.
"I've improved my hurdle form and my distance for javelin. I'm very very proud of that.
My biggest challenge has been 300 meter hurdles because they're very challenging and hard but also rewarding," Konopasek said.
Senior Alyssa Alcantara got second place on both the 400 Meter and 800 Meter at conference.
"I have done different events this year, but I think I have improved, especially with my speed work. My events were also very close together this year. It was tiring, but I felt accomplished to complete my races with little downtime." Alcantara said.
With Districts having passed, Coach Morgan is confident in their ability to medal at state.
"I feel confident that those that make it out of our district will medal at state," Morgan said.
Leave a Comment
About the Contributors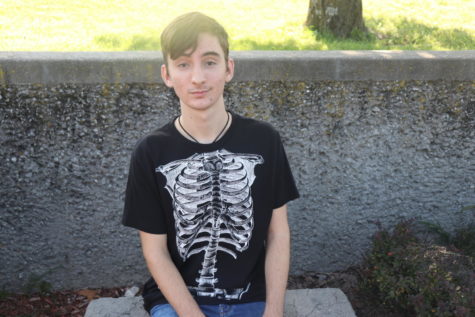 Taylor Banner, Staff Writer
Junior Taylor Banner is 16 years-old and has been a staff writer for The Wildcat for two years. He first joined the newspaper because he likes to write...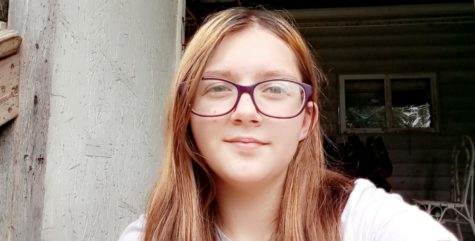 Heather Terry, Staff Writer
Sophomore Heather Terry has been part of The Wildcat production for two years now. Terry is involved in track this year.  She is looking forward to covering...