Senior faces down fear to become a hero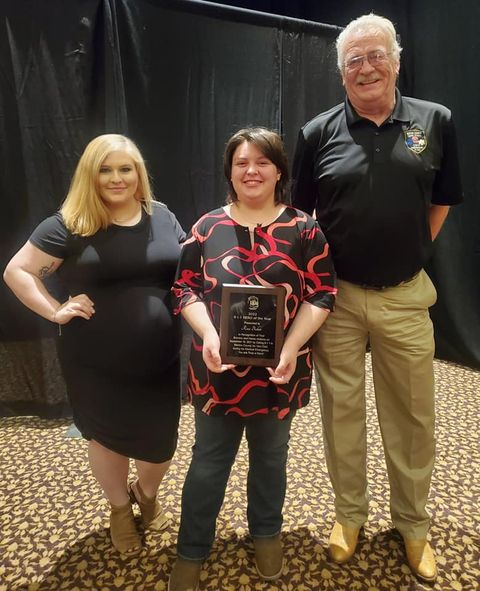 Last September, senior Rose Baker was able to stay calm in the face of a fearful and extreme situation to save a life.
   Baker and her family were on a boat when her dad called 9-1-1 thinking he was having a heat stroke and was about to pass out. Baker was handed the phone and was instructed to perform CPR step by step by dispatcher Mayci Herman on her unresponsive father. Although the situation was very scary, Baker was able to do it and keep calm. After her father was stable, Baker learned how to drive the boat back to shore. 
  Senior Rose Baker was honored with "Hero of the Year" for 2022 at the Missouri Public Safety Communications Conference. 
   "I got it [Hero of the Year award] because I saved my dad's life and stayed calm in the situation," Baker said. 
   Being able to stay calm and handle the situation with care like Baker did could be challenging and difficult, but she knew she had to.
   ¨I'm glad that I was there because only God knows what would have happened if I wouldn't have been there. I had to stay calm and thank God that I was there because it could have ended differently,¨ Baker said.
   When asked what she has learned from this experience, she responded with, 
   ¨I can do anything that I put myself up to and that everyone should stay hydrated and help people that need your help, even if you know them or not even if it is an animal they need your help too,¨ Baker said.
   When she is not being a hero, Baker likes to attend her sister Gabby Baker's softball games and participate in FCCLA (Family, Career, and Community Leaders of America).
   ¨Rose always gives 110%. She never gives up, even when things are difficult, she gives it her all,¨ FCCLA advisor Suzie Dudenhoffer said. 
Leave a Comment
About the Contributor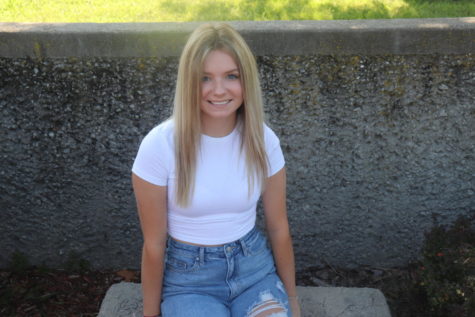 Randi Buchholz, Staff Writer
Sophomore Randi Buchholz is a new member to the news staff. She enjoys playing sports in her free time, either at school or at home. Buchholz enjoys playing...