Captains play important leadership roles on basketball teams
WHS captains lead their basketball teams to make an impact on underclassmen and to build an atmosphere of working together.
"I believe I have made an impact because it's been my responsibility to keep the team going and compete," junior guard and team captain Tayten Boyer said.
"It's all about building a program and having pride in not only yourself but for the name on your chest and all the players before you and the players coming after you," senior point guard and team captain Taylor Howe said.
Finding ways to support the team and teach the younger players can have a lot to do with the leadership held among the players. The boys and girls team captains each have different leadership skills that they use in different ways to bring the players together.
"Leadership to me means being the teammate everyone turns to when it comes down to making a decision or doing something for the team, being that girl that is willing to put herself aside for success for others, and being the hype and intensity for the team as well during the games," Howe said.
"Leadership means a lot to me because a lot of things could go wrong and all that would fall on my shoulders," Boyer said.
Sportsmanship along with dedication and communication are more factors that go along with the leadership.
Teaching players how to come together and work as a team is a part in being a leader as a coach.
"Leadership doesn't only come from the team captains and players but also the coaches," senior post player team captain Karlie Jones said.
"A strong family works together and stays together. The girls might not always see eye to eye, but they will be there for one another when times get tough. In the beginning of the year, I had drills that when the ladies set and met a goal, they 'Won' dinner at Pizza Hut. The drills encourage hustle, passing, shooting and rebounding to be done under extreme scrutiny and stressful guidelines," girls head coach Matt Henderson said.
Spending time together off the court also contributes to the family atmosphere and encourages growth among the players as well.
¨My idea of good leadership doesn't always come from the oldest player on the floor, but it will come from a player with communication skills that are productive, honest and accountable,¨ Henderson said.
"Being team captain means to me that my team trusts me to lead them on and off the floor," Jones said.
Leave a Comment
About the Contributors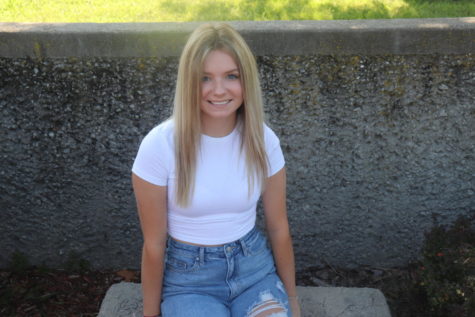 Randi Buchholz, Staff Writer
Sophomore Randi Buchholz is a new member to the news staff. She enjoys playing sports in her free time, either at school or at home. Buchholz enjoys playing...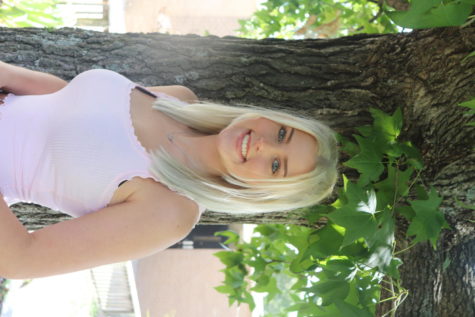 Emma Johnson, Contributor
Senior Emma Johnson is a third-year journalism student. She enjoys volleyball, painting, and hanging out with friends and family. She is currently the...