Boys team works on coming together with new, young players
The boys basketball team is off to a new start. With new freshman players on the team, many changes are having to be made. The new boys joining the team means the chemistry is also changing and the team must be brought together.
"This year might be challenging because we are a young team, but as the years go, we will grow together and learn together," freshman point guard Garrett Ferguson said.
The number of players this season stands at 11. There are seven new freshmen, one sophomore, three juniors and no seniors among the junior varsity and varsity team, but they are making the most out of what they have.
¨All of us playing together and building that bond is something I look forward to,¨ junior shooting guard Tayten Boyer said.
The team so far has not had a winning game yet. The team traveled to Lincoln on Tuesday, Dec. 7, and came back with a 74-42 loss. The leading scorer for the Wildcats was George Montez with 14 points. The next highest scorer was Ferguson with seven points, following was Josh Bunch with six points, then Tayten Boyer with five points, Jayce Depriest with four points, Grant Chapman with three points, and Riley Taylor with three points. Warsaw fell to 0-6 this season having faced losses at Buffalo and El Dorado on the road.
¨We have faced challenges, like having such a young team and no team chemistry, but we are making the most out of what we can. Hopefully, we can see some wins in the future because as of right now, we haven't had any wins and that's something we want to do,¨ sophomore shooting guard Riley Taylor said.
¨Hopefully we can see a winning record,¨ Tayten said.
Winning is something everyone wants to see, but that's not always what's important.
"I'd like to see a lot of playing time for me, accomplishment, improvement, and teamwork. I'd like to see everyone in the stands to watch us play because that's a great feeling," Ferguson said.
Coming together as a team will hopefully make for a better season and lead to some potential wins.
"We haven't started off too good but we are progressing as a team and I look forward to growing with the teammates we have now when it's all said and done." Taylor said.
Leave a Comment
About the Contributors
Randi Buchholz, Staff Writer
Junior Randi Buchholz is in her second year of the newspaper production, serving as a staff writer.  Buchholz enjoys writing, spending time with friends,...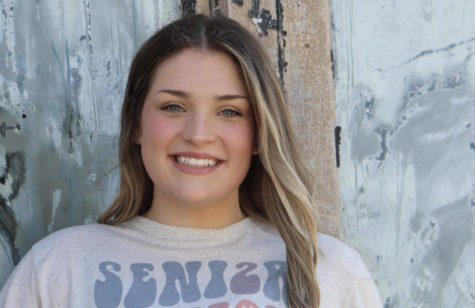 Gracie Comer, Editor-in-Chief
Senior newspaper Editor-in-Chief Gracie Comer has been part of The Wildcat production for four years now. Her freshman year, she served as a staff writer,...