Mountain bike team finds success in first season
Warsaw's Mountain Bike Team is in its first year of being competitive and  freshman Keira Mostaffa, Jaxon Deckard and sophomore Joe Vorce, have gotten 2021 off to a great year for their bike racing team. 
  Mostaffa has had a great year so far in her first year on the team. On both August 29 and another on September 19 she won first place medals.  She decided to be on the team because her dad had raced competitively.
  "It felt great and my adrenaline was running," Mostaffa said.
   Joe Vorce, with his dad being coach of the team, has been riding since he was two years old and is the seven time state champion and has won two first places in the inaugural year of National Interscholastic Cycling Association (NICA). Vorce's personal goal is to win all the NICA races.
   Deckard has been riding for a year and a half now, and continues to push forward to get a first place medal. He finds biking very fun and rewarding, and finds it to be a good exercise.
    "I highly recommend trying biking. It is fun, good exercise, and a great way to make friends as well. If you are considering it you should definitely try it and see if biking is for you,"  Deckard said. 
   Personal goals are very important to these riders, and they tend to push forward with their goals and do well to achieve them. These riders practice on Monday and Thursday nights 6:30 to 7:30 p.m. These practices help push these bikers forward and across that finish line. 
   These riders look up to their coach, Mac Vorce as a role model. He is a big inspiration to these riders, and that's the key to their success during these races. 
  ¨ It is an exciting feeling to win. I felt happy, proud, and it is a rewarding experience to see all of my hard work pay off.¨ Deckard said. 
Leave a Comment
About the Writer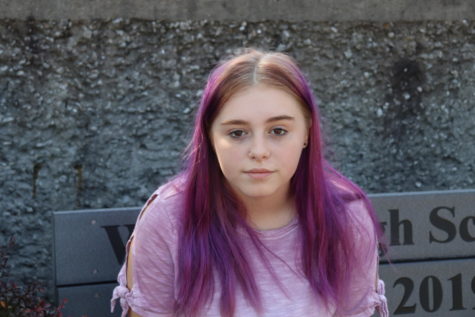 Kaloni Krueger, Staff Writer
Kaloni Kruegr is a freshman who is also new to the journalism program. She is not in any extracurricular activities right now. Kaloni loves doing art,...