Cheer team enjoys opportunities, faces challenges with growth
This year there have been many changes on the cheer team, from new coaches and cheerleaders, to doing new things in different ways and even taking on the challenge of competing this year.
The squad has seen a spike in members and with that, the coaches and new cheerleaders are working their hardest to learn new cheers to impress spectators and to improve their overall team.
"Having more members this year definitely opens the door to a lot more opportunities, so I would say it's definitely an advantage. With more members comes bigger, better, and more advanced routines," coach Shanda Steinhoff said.
Having more girls on the team this year has been a great benefit. Compared to the previous years, the population on the team has increased.
"With more girls comes more moving parts and that can sometimes be a challenge, but it's definitely a challenge I'm happy to have the opportunity to tackle," Steinhoff said.
With more girls on the team there can be more obstacles to face, but better looking cheers when performing in the end. "The better the team looks, the higher the chance is to get even more girls on the team for the next year," sophomore varsity flyer Karlie Nelson said.
COVID took a toll on the team last year, stopping the team from being able to do a lot of things.
"Last year, COVID messed with a lot of our team, but this year we are able to not have to worry as much, as well as welcome some new faces to the team," senior varsity cheer captain Kaylee Lawson said.
Now that COVID doesn't seem to be as much of an obstacle, more girls have been willing to join the team and try something new.
"I think that there is a lot of potential with the WHS cheer team, I just think others need to find the love and drive for the sport," Lawson said.
While some joined the team just for something to do, others have found a deep dedication to the sport.
"If you don't have handprints on the side of your legs by the time the night is over, you're doing it all wrong," Nelson said.
View Comments (1)
About the Contributors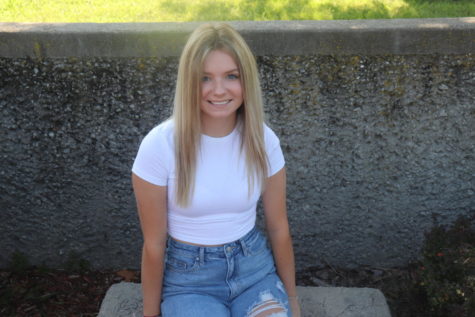 Randi Buchholz, Staff Writer
Sophomore Randi Buchholz is a new member to the news staff. She enjoys playing sports in her free time, either at school or at home. Buchholz enjoys playing...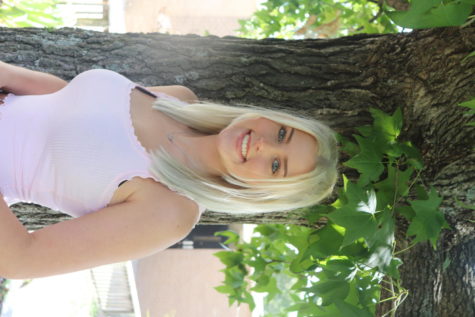 Emma Johnson, Contributor
Senior Emma Johnson is a third-year journalism student. She enjoys volleyball, painting, and hanging out with friends and family. She is currently the...