Freshman places tenth at state
This year, three students from Warsaw High walked down the halls as part of the traditional state walk the day before the competition. Freshman Alyssa Alcantara, sophomore Trey Palmer, and senior Maleek Porter smiled and waved at their fellow classmates, who cheered them on and displayed brightly colored banners. A few cross country fans followed the athletes to state and cheered on the successful runners.
  This is senior Robert McMurtry's first year being a part of the cross country team. He made it as far as the district races, and attended the state competition to cheer on the rest of his teammates.
  "[State] was such an amazing thing to go to; there was such high energy," McMurtry said. "I was happy for everyone that went and I was stressed for the runners."
  Going to state was a first for all three. Porter had high hopes for this race, considering it was his last chance to earn a big title.
  "My favorite memory from cross country will always be state, for sure," Porter said. "There was less pressure to do good,and more of a final reward. Everyone was there to support us."
  Out of the three, Alcantara was the only one to place top fifteen. Alcantara went home with a medal for tenth place.
  "State is a lot different than other competitions. It's a lot bigger, there's more competitors, and the rules are more strict. The hardest part of the race was this giant hill that was hard to get up on," Alcantara said. "I was surprised I would make it this far. Thanks so much to those who come and support us, it really helps. Not a whole lot of people come out for cross country."
  Cross country coach Ehren Banfield spent the season cheering on his runners and coaching them to the best of his abilities.
  "My favorite part about coaching is watching my athletes develop and become better athletes, plus I enjoy the success they achieve. Watching my athletes race is rewarding – sometimes it feels like you are racing, too. I am constantly moving from spot to spot to encourage them," Banfield said. "Maleek Porter puts it best. He is in awe at my speed-walking capabilities as I somehow find myself as every corner of the course cheering them on."
Leave a Comment
About the Contributor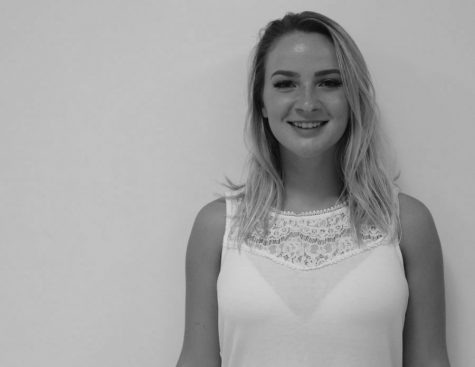 Ally Estes, Editor-In-Chief
  Ally Estes is a senior with a passion for the liberal arts. She currently attends Warsaw High but plans on attending Graceland University in Iowa,...