Ambitious multi-sport athletes encouraged, but faced with challenging schedule
Some ambitious athletes take on more than one sport during a season, allowing them to challenge themselves athletically. Coaches encourage this ambition, but it can sometimes result in stress and complications for coaches and the athletes. Is it worth it?
  "It causes conflict with which sport you would like to compete in more. Football was my main sport but in cross country I felt like I could compete better, but, yeah. There is conflict," sophomore Zach Chapman said.
 The coaches view it as a learning experience and athletes widen their horizon when trying new sports out.
  "When an athlete chooses to do this (play two sports in one season) I encourage them," athletic director Ryan Boyer said.
   When athletes take on more than one sport per season, it tends to make their schedule very chaotic. Trying to make it from game to practice, game to game or even practice to practice can be very hard on them.
  "(An athlete should) identify what their primary sport is and what their secondary sport is. They have to have very good communication between the coaches involved in each sport," Boyer said.
  "It didn't really cause conflict with practice because coaches were okay with it and talked about it. But game-wise, like Friday night playing football and Saturday running three or four miles, it caused conflicts physically and mentally," Zach Chapman said.
  The biggest struggle for multiple sport athletes is keeping up with each sport and their school work, but some believe that dual sporting can really benefit an athlete by teaching them how to multi task and confront different conflicts.
  "You learn how to communicate with coaches and players and how to choose what is more important for the time being," senior Hannah Chapman said.
  Participating in multiple sports  and missing out on practices and games can cause issues within the team. Hannah Chapman believes that if an athlete participates in multiple sports in a season that involves a team, it's not very fair. But, if it's just an individual,  it has no effect on anybody but the athlete himself/herself. However, if the team doesn't have a problem, then there shouldn't be any issues.
  "Dual sporting or triple sporting requires a lot of help from a lot of people. I wouldn't have been able to do it without my parents, coaches and my teammates," Hannah Chapman said.
  Hannah Chapman participated in cross country, volleyball and cheerleading during the fall season and currently is participating in basketball and cheerleading for the winter season.
  Sophomore Aubri Umlauf participated in softball and cheerleading during the fall season.
  "I had missed a couple softball tournaments for cheer and I heard all about it from my teammates," Umlauf said.
  This became an issue, not with the coaches, but with the teammates since it wasn't an individual sport.
  But, ultimately, the decision to play more than one sport in a season lies with the athlete.
  "If you can't try it, you wouldn't know how it is or if you would rather do it or if you would succeed more at that sport," Zach Chapman said.
Leave a Comment
About the Contributors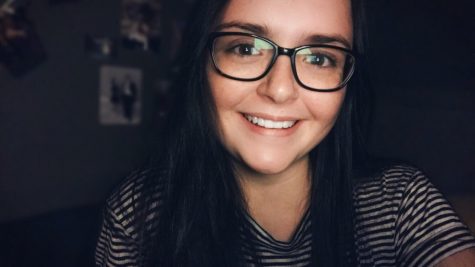 Drew Dawson, Web & Social Media Editor
Drew Dawson is a senior, this is her second year being a part of the journalism team and her first year serving as Web and Social Media Editor.  Dawson...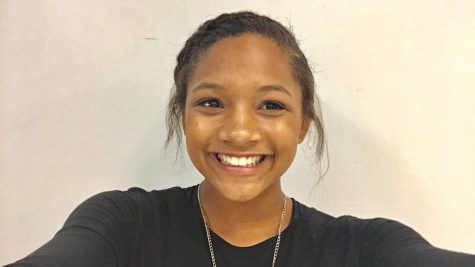 Kya Schepker, Staff Photographer
Sophomore Kya Schepker enjoys keeping busy through many school activities, including being a first year member of the Warsaw Ozark Echoes Yearbook. Schepker...