Possibility of four-day week introduces change for students and staff
  Administrators and school board are weighing pros and cons of potentially joining other Missouri schools to change to a four-day school schedule.
  Superintendent Shawn Poyser presented the idea of a four-day week, where students and staff would get the Monday of every week off and, in exchange, the school day would be 45 minutes longer. The idea was largely prompted by the school's current financial situation and low attendance rate, and could serve as a possible solution for these issues as well as others. This change could come with many advantages for students and staff alike.
  "Eighteen schools within Missouri currently do four-day weeks right now, and four are going to do it next year," Poyser said. "There are several schools that have jumped to this these last few years – saving around one percent of their budget. For us, that'd be about $130,000."
  It's expected for most students to want less school, but the overwhelming amount of positive feedback from a number of the student body responding to the idea of a four day week next year goes to show just what Warsaw students might need. Complaints of stress, sports, and not having enough time to work (both on their job(s) and on their homework) seem to become resolved at the prospect of having one extra day to catch up.
  However, the change is definitely not official nor confirmed. Poyser has already stated that there would be no change like this occurring for next year. The board will adopt a calendar for the '17/'18 school year at the February 27 meeting.
"I'm not going to propose a four day calendar – it won't happen next year. I'd like to do some more work on it myself and see what other folks think," Poyser said.
  The main advantages and disadvantages would largely concern students involved in extracurriculars as well as staff with younger children. English teacher Shanda Miller, mother of two, said this change would have more positive effects on children than negative.
  "My son is a very early up kid. He likes getting up early and studying and reading. The part that would be difficult for him, I think, would be having to stay later – by the end of the day he's worn out," Miller said. "I think after the adjustment period, people will just become used to it. The changes will become commonplace."
  South Elementary reading recovery teacher Laura Smith has experience as both a mother of two who attend schools within the district as well as a teacher of 18 years, and says the change will have next to no negative impacts on her schedule or her students.
  "I think a four-day week would be a little more difficult on the younger students. They are already tired by 2 p.m. and going additional time would really be hard on them. We would definitely need to think about giving them 'brain breaks' throughout the day. They are also hungry because they eat so early. We would need to think about providing a snack for the little guys to help them make it to the end," Smith said.
  However, Smith admitted she sees many personal advantages through the change.
  "I would like a four day week. I am already at the school by 7 and usually don't leave until after 3:45 so the extra time wouldn't bother me. Having an extra day off a couple of times a month would be nice. I can't really see any disadvantages for me at this time – having days at school without students so teachers could work together to plan and prepare across the grade and subject levels," Smith said.
  The big counter-argument concerning why the four-day week is a bad idea is the amount of change students, teachers and the community would face. Not only will students schedules change, but so will the staff's and, potentially, parent's.
  Parents who pick their kids up from school may find conflict in the extended 45 minutes when it comes to their own personal or work schedules. Parents of elementary and middle school students would be forced to find babysitters for their kids every Monday.
  Students who rely on buses to drop them off at work after school will have one less day to work, versus those students who can drive themselves. Teacher's and students alike will have to stay at school for an extended 45 minutes, which could take away from time with family, friends, and work every day. Perhaps one of the biggest complaints among students concerns sports and extracurriculars; practices and games would extend a bit later into the night and/or certain meets would have to be cut short.
  "It's gonna be hard on people in sports. We'll probably still have to come in on the day of the week we have off. For those of us who don't drive or have their own mode of transportation, there would have to be a new bus route or something," junior Jayden Schepker said.
  However, Poyser says that the change in scheduling will be minimal, and will not affect student schedules any more than what practices and after school extracurriculars already do.
  "Everything would stay the same. You would still need to play games on Mondays and have practices. The only concern would be getting kids to and from practice, but we have that problem right now at times as well," Poyser said. "The last few school districts I came from wouldn't have fit with the change required for the four-day weeks. The attendance was high and the APR was high; you wouldn't want to mess with it. However, I think this is something we at least need to look at and have a discussion about. We would go back to having some more 45 minute classes turned into 50 minute classes, which would give students more time for curriculum. The attendance percentage would go up and students would be more refreshed. It's not always about money."
Leave a Comment
About the Writer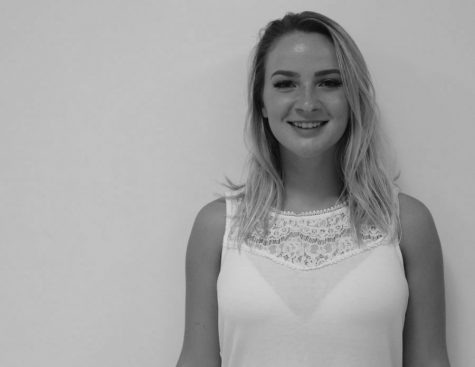 Ally Estes, Editor-In-Chief
  Ally Estes is a senior with a passion for the liberal arts. She currently attends Warsaw High but plans on attending Graceland University in Iowa,...