Co-Ed volleyball tournament to raise funds for volleyball team
 Teams are beginning to come together for the first co-ed volleyball tournament on May 7. The fundraiser will support the high school volleyball team.
   "It's a good fundraiser and it's something fun for male and female students, " volleyball coach Shelly Hodges said.
The fundraising will go to the volleyball team for warmups and a new volleyball net.
 Students are getting groups of friends to play each other in the volleyball games. Students are eager to play the sport with their friends and just have fun.
   "I'm doing it because it will be fun," junior Anthony Beuke said.
  "It'll be fun to just play and have fun with my friends," senior Taylor Goetz said.
  Volleyball teams are still wanted for the games though. There are currently six teams signed up to play, and volleyball coach Shelly Hodges would like to get ten teams to play. To play, it costs $60.00 per a team, and it costs nothing to watch the action. The games start at nine a.m. and is predicted to last anywhere from five to six p.m. Hodges encourages other students to join the Co-Ed to have a fun time with their friend.
  "It should be a fun thing to do with their friends," Hodges said.
About the Writer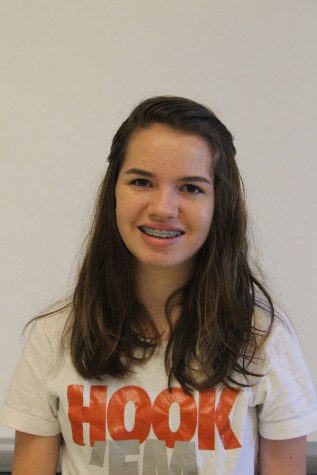 Autumn Rhea, Staff Writer
Autumn Rhea is a freshman this school year. This is her first year being a part of The Wildcat news staff.  Rhea is not only involved in journalism but...